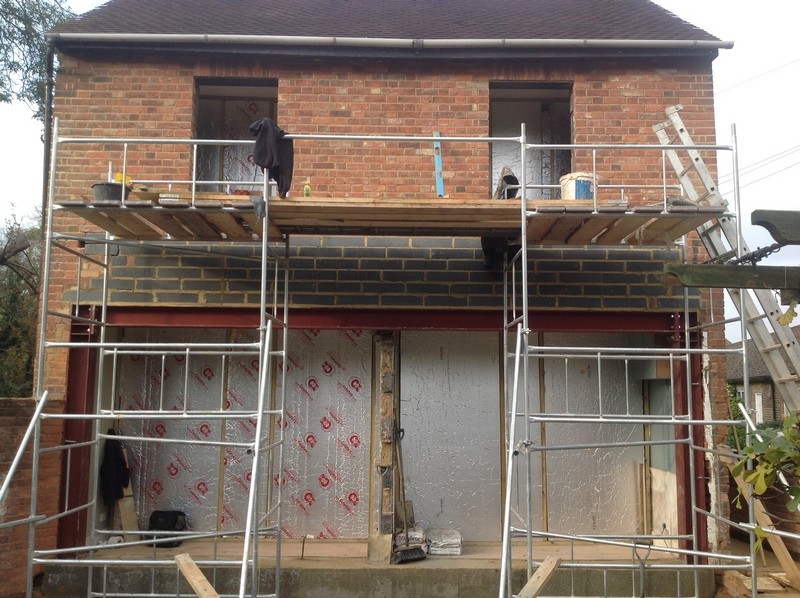 This property prior to our arrival had suffered terrible structural subsidence due to its old-fashioned construction, some 180 years ago.
We completely removed the rear 9-inch solid exterior wall and replaced the solid 9×9 timber lintel with a steel RSJ (see photos) With the new goal post steel RSJs in place we were able to re build the tired sunken exterior brick work and give this house back a fresh and solid look.
We then were able to build this beautiful extension along with separate porch with sound peace of mind that no further movement world ever return.
Inside we removed further walls to completely open up the living area into the extension.
On a personal note this is one of my favourite projects in been lucky enough to work on recently.
The total time this project took was around 16 weeks. Considering in that time we have removed all the internal walls, demolished and rebuild the rear exterior, completely built a new extension, and landscaped the garden I'm very please in the end result!